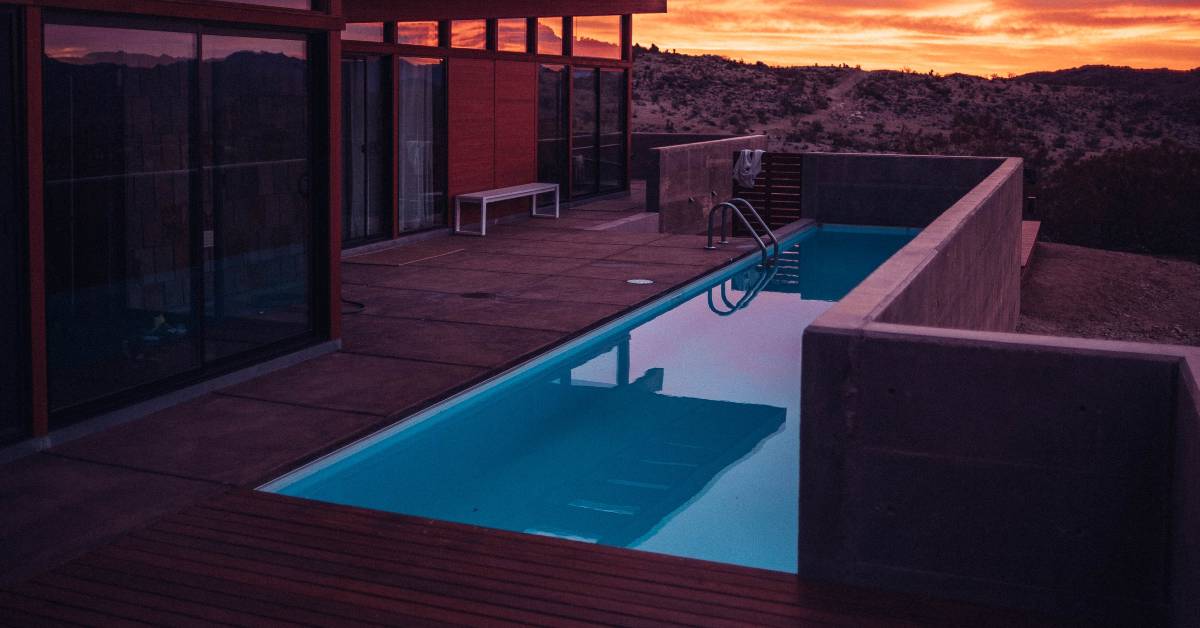 Make a splash with teak patio furniture from AquaTeak!
Your poolside oasis isn't complete without the perfect outdoor furniture! Forget laying out towels or dragging over furniture from your outdoor entertaining space, and refresh your pool area with its own fun and relaxing furniture.
What's the best patio furniture investment? Teak of course! Read more about the best poolside furniture and find the inspo you've been waiting for in today's post!
Enjoy Your Summer Poolside
From soaking in vitamin D and catching rays to getting lost in your summer booklist, there's just something about sitting poolside! It can be an uber relaxing environment or one full of energy as kids splash and scream around the space.
But, none of this would be as enjoyable without the right outdoor furniture! Here are the best tips and considerations when it comes to styling your pool area.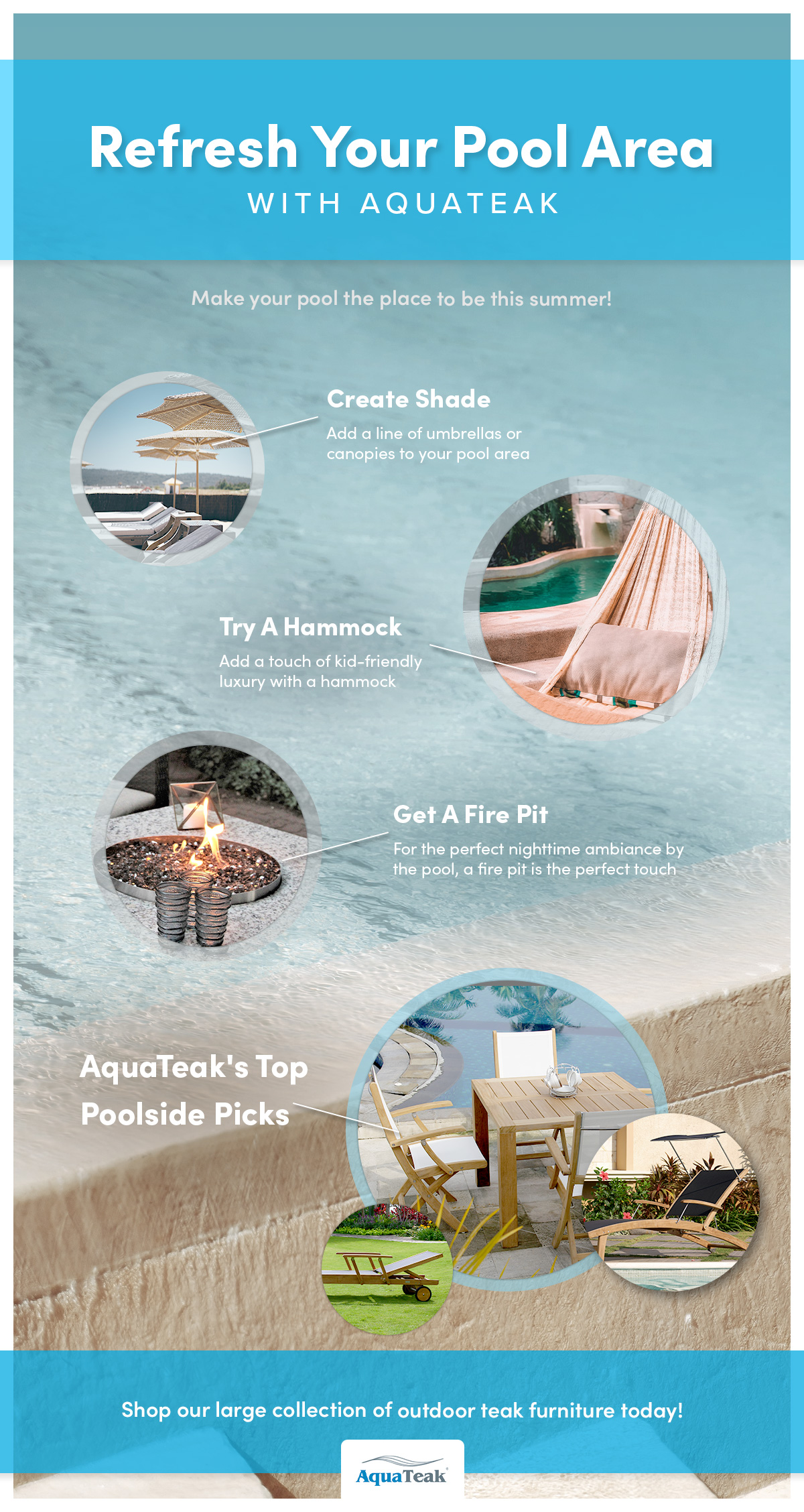 Get Shady!
There's a good chance that your pool needs some built-in shade. Creating shady spots is crucial to the design of your pool area because it provides a cool and comfy spot for people to relax when they're not in the water.
From sprawling canopies to a line of umbrellas, this is the perfect way to create a refuge from the heat and sun while remaining poolside.
Try A Hammock
Do you need to add some additional seating to your pool area? A hammock may be just what you need. It's perfect for a mid-day siesta or diving into a new book.
A hammock is the perfect outdoor piece that creates both a luxury and kid-friendly aesthetic.
Add An Outdoor Bar & Kitchen
The pool is likely the place where everyone congregates anyway, so why not make it even more warm and inviting and add an outdoor bar and kitchen area?
An outdoor bar and kitchen make it the perfect place to whip up boozy blended drinks and smoothies. This is also the perfect excuse to invest in outdoor bar furniture! The more you bring the indoors out, the more time you can spend poolside.
Invoke Fire
A fire pit makes the pool accessible all year round! When temperatures begin to drop and the season's change, gather around the fire pit and cozy in. It also creates an amazing ambiance for a nighttime swim!
Refresh Your Pool With AquaTeak
From the perfect outdoor teak furniture pieces including benches and table and chair sets to chaise loungers and outdoor bar furniture, we have the best teak furniture for all kinds of decor styles and aesthetics.
Homeowners choose teak outdoor patio furniture time and time again for pool areas because of its all-weather toughness, water resistance, durability, and more. Read more about the benefits of teak.
It's also vital to invest in teak from a reputable retailer that cares for the environment. Feel confident in the quality and sustainability of the teak furniture from AquaTeak.
When you buy teak furniture from us, rest assured that it's always responsibly sourced — AquaTeak sources all of its teak wood from government-regulated teak plantations in Indonesia. Additionally, our teak is FSC-certified and SVLK-verified.
Ready to create the perfect poolside escape? Shop AquaTeak today!