Posted by AquaTeak on 11th Jun 2019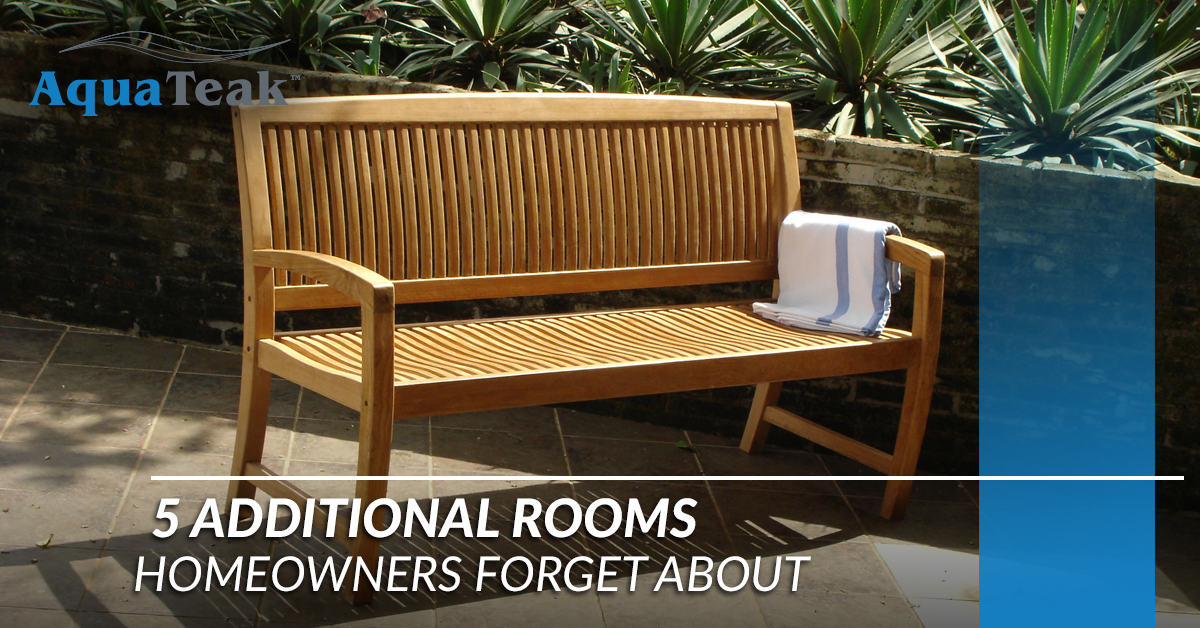 If you are like most homeowners, most of your time and attention is placed on ensuring that the common areas of your home are comfortable and well-designed. However, if this is you, you are discrediting several hundred to thousands of usable square footage! At AquaTeak, we are all about making every space on your property stylish and comfortable, and a welcoming part of your home. Join us today as we unveil some of the most commonly overlooked rooms that are awaiting your attention.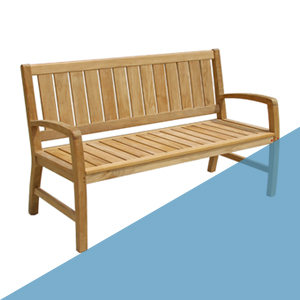 Balcony
The balcony is an extension of whatever room it is perched outside of. If you have a walk-out balcony off your master-suite, this can serve as a private oasis, your own reprieve from a hectic world, away from the chaos of the world, outside in the fresh air. If you don't have a comfortable chair to settle into while you read or quietly reflect, you could be missing a big opportunity. Outfit your balcony with an Aqua Noir Recliner and side table to make the most of the space.
Porch
The porch, or front stoop, whatever you may call it, is the entry point to your home and what every visitor, whether they make it past the threshold or not, will see. Making the right impression will make all the difference in how your guests evaluate your home as a whole. We like a teak wood backless bench to fill the space and make it more inviting, or if you have the space to accommodate a small cafe seating area, it can be a nice place to read the paper, watch your lawn crew, or admire the sunrise.
Patio
If you host house parties, chances are a good portion of your guests make their way to the patio at one point or another. Whether it is a gorgeous night and they want to enjoy the fresh and view, or they are looking to step away from the crowd for an intimate conversation, making your patio a place to entertain can improve your guest's overall satisfaction. Never miss an opportunity to invite guests over when you outfit your patio with a sleek modular sofa set or a complete dining area.

Deck
Whether your deck features a bar, a fire pit, the grill, hot tub or all four, a deck is made for entertaining! A deck is meant to be an outdoor living room and provide a space to gather out of doors and off the lawn. Just like in your home, you can use the deck space to break it up into different living areas. Create an outdoor bar and outfit it with weather-proof teak wood bar chairs and create a comfortable seating area with zen-inspired sofas.
Garden
Your garden is a place blooming with beauty that is meant to be enjoyed. Retreat to enjoy the simplistic beauty of nature in your own backyard when you position outdoor benches in the most calming areas of the garden. Use the spaces to meditate and enjoy the silent beauty your garden offers.
If you have been under-utilizing these areas of your property, take this summer to make a few upgrades and expand your square-footage. Take advantage of the many great benefits of AquaTeak outdoor furniture, including the water, sun, and rust-proof properties that allow them to maintain their look and comfort for years to come. For inspiration or to find the right outdoor set for your space, flip through our outdoor catalog to find everything you need. Browse our entire inventory online and order your outdoor furniture from AquaTeak today!