Many people love having a beautiful, functional bathroom that they can relax in and be comfortable in. After all, you spend a decent amount of time here getting ready in the morning and preparing for bed, so you want it to be conducive to your needs. AquaTeak offers the best bathroom teak furniture. Below, we'll go over some of our many offerings that you can use to deck out your bathroom with teak furniture. Shop today!
Teak Shower Bench
We manufacture the best teak shower benches that have been recognized the world over for their gorgeous simplicity and beauty. Teak shower benches naturally resist mold and mildew, and they lend a unique flavor to your bathroom space.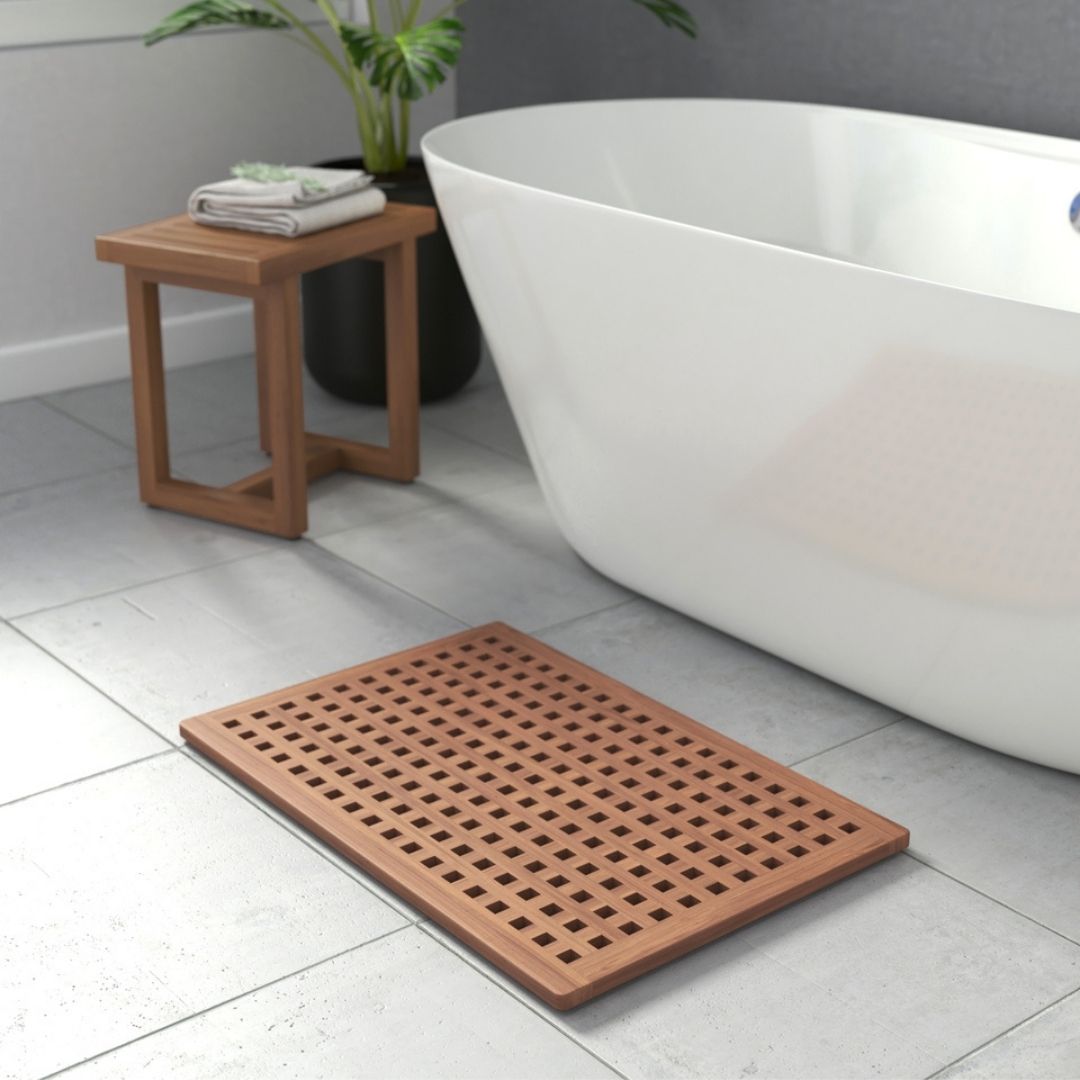 Teak Floor Mats
Teak floor mats offer a luxurious feel to your bathroom. These mats are highly water-resistant, virtually eliminating the possibility of slipping on them. They are durable, long-lasting, and easy to clean. Shop all of our teak floor mats online today!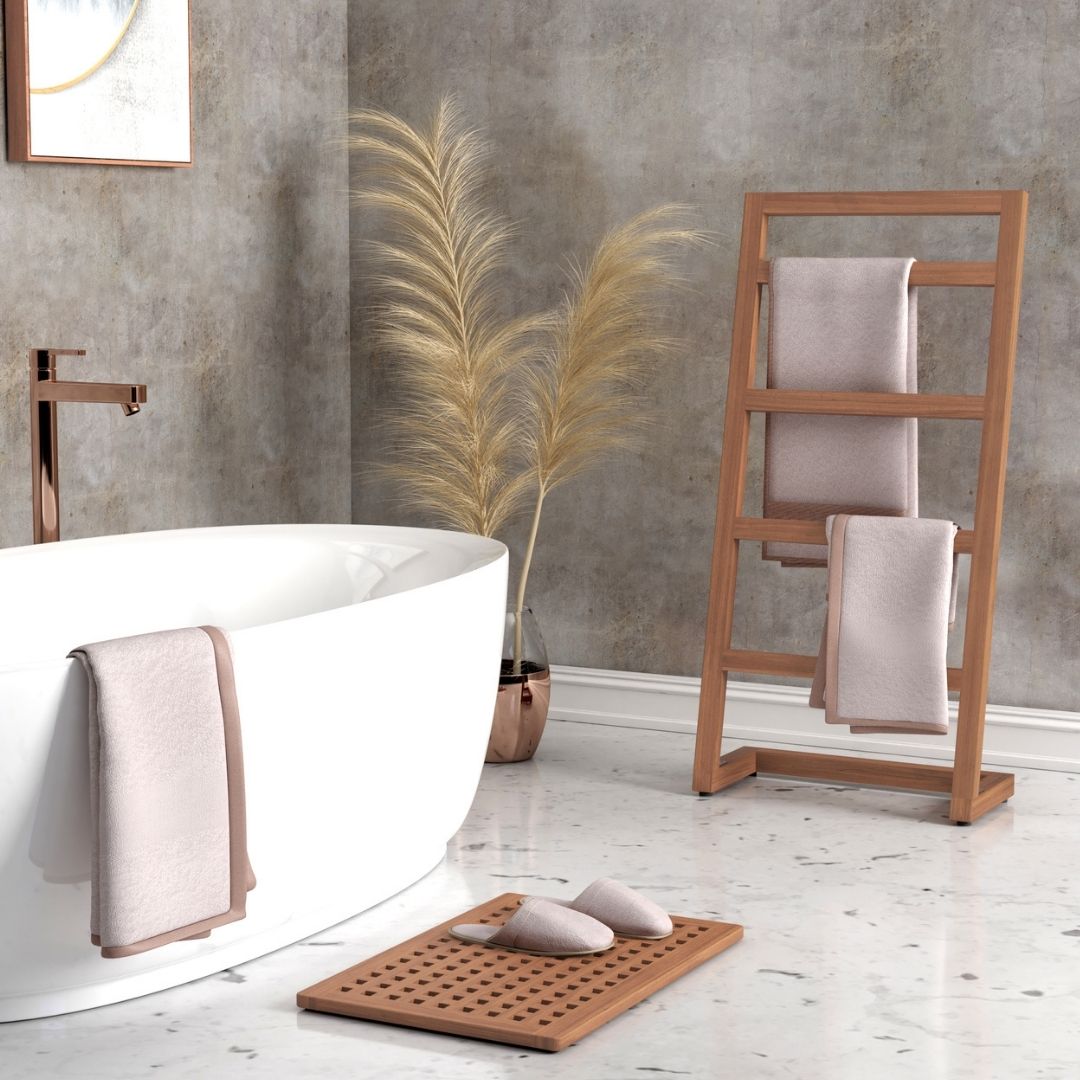 Teak Towel Racks
It's nice to step out of the shower or pool and have a towel handy. Our teak towel racks work exceptionally well both in your bathroom or by the pool. Many of our teak towel racks are foldable to save space, and being made of light brown wood, they can match any decor nicely. Shop our durable teak towel racks today.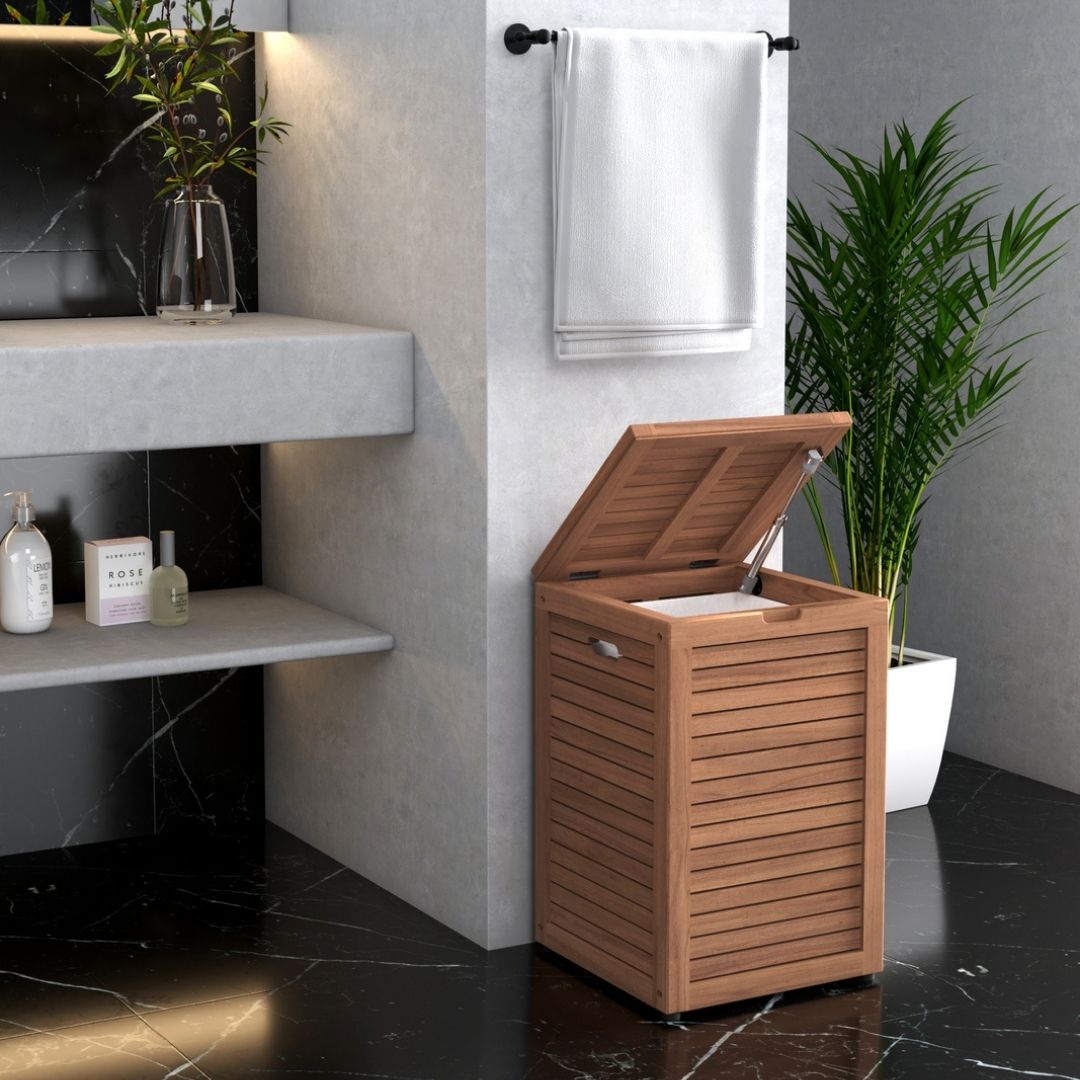 Teak Waste Baskets & Hampers
If you're tired of having dirty clothes on the floor, consider one of our top-rated gorgeous teak hampers for your bathroom. This versatile teak hamper will keep your bathroom nice and tidy. Plus, our teak laundry hampers also include a removable Velcro drawstring bag for easy care and transportation of your laundry.
SHOP AQUATEAK TODAY
AquaTeak offers a dizzying array of teak furniture to deck out your bathroom. From teak bathroom floor mats and hampers to teak shower benches, you can have a luxurious bathroom you will love. Shop online today!