Summer is right around the corner, and if you're looking for the best outdoor furniture set, AquaTeak has got your needs covered. With more than 20 years of crafting high-quality outdoor furniture using teak wood, our team offers a wide variety to suit your needs. Learn about our best must-have outdoor teak furniture below, and shop our selection online today!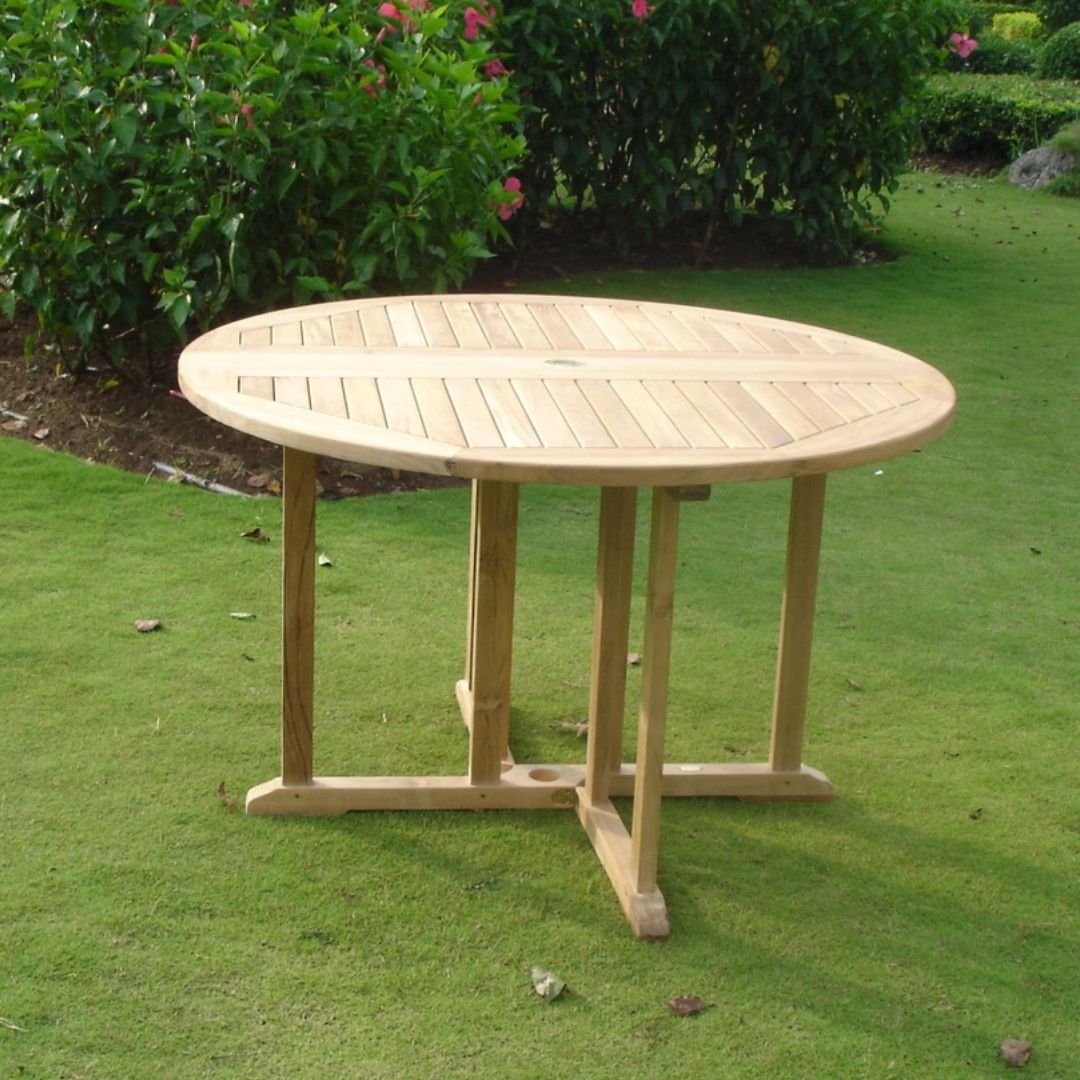 If you are looking for a great outdoor furniture patio set, this AquaINFINITY Small Round Dining Table fits the bill. It can seat up to six people comfortably, and it folds for convenient storage. Teak wood has an abundance of natural oils that helps to give it a great, natural weather-proofing system that will keep your teak outdoor furniture set looking great for years to come.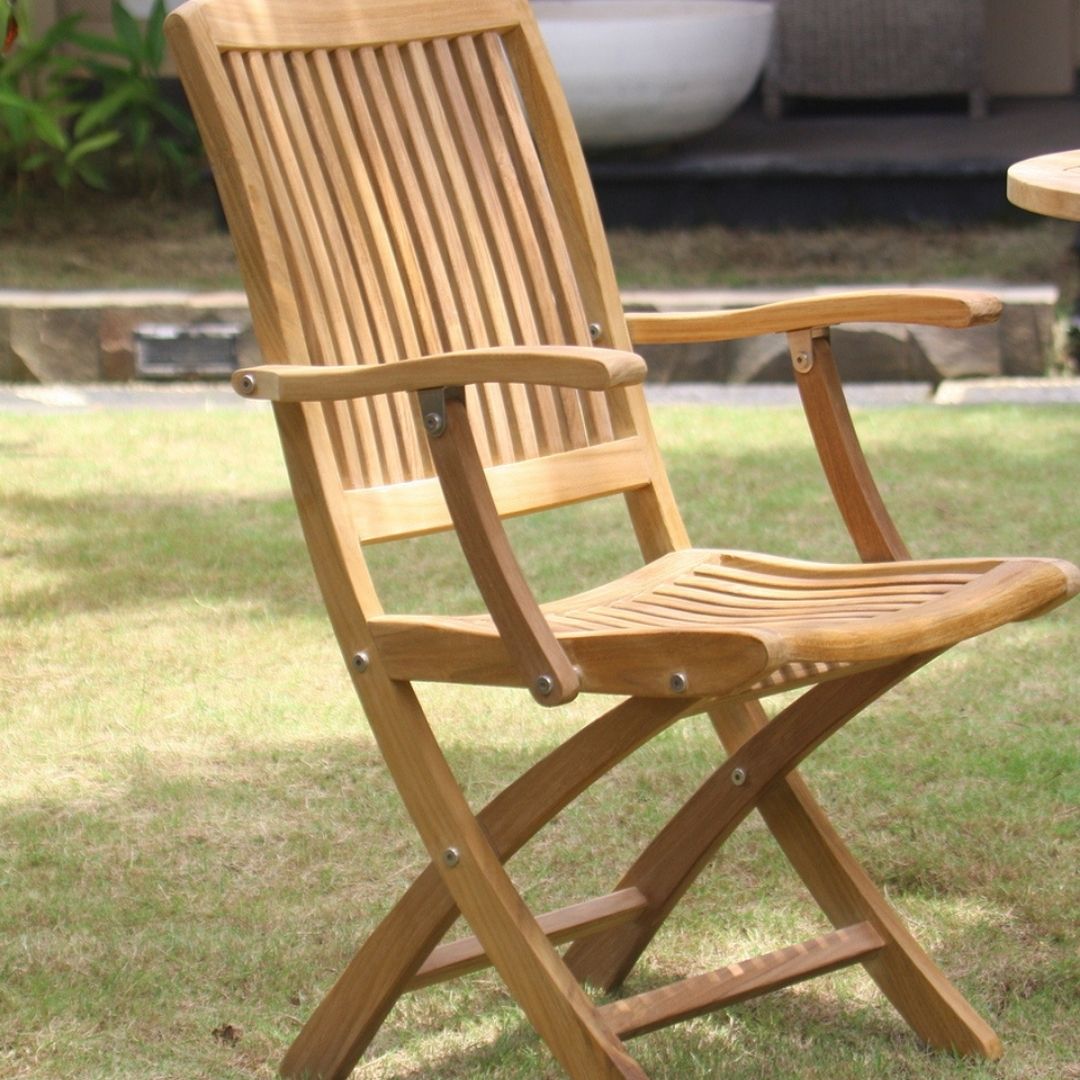 Having comfortable chairs can ensure you and your guests are comfortable and can enjoy your summer outdoor time fully. This amazing teak folding arm chair stores easily and takes seconds to set up when you have guests over. Since teak wood is naturally golden or brown, it will go with any of your outdoor decor. Shop today!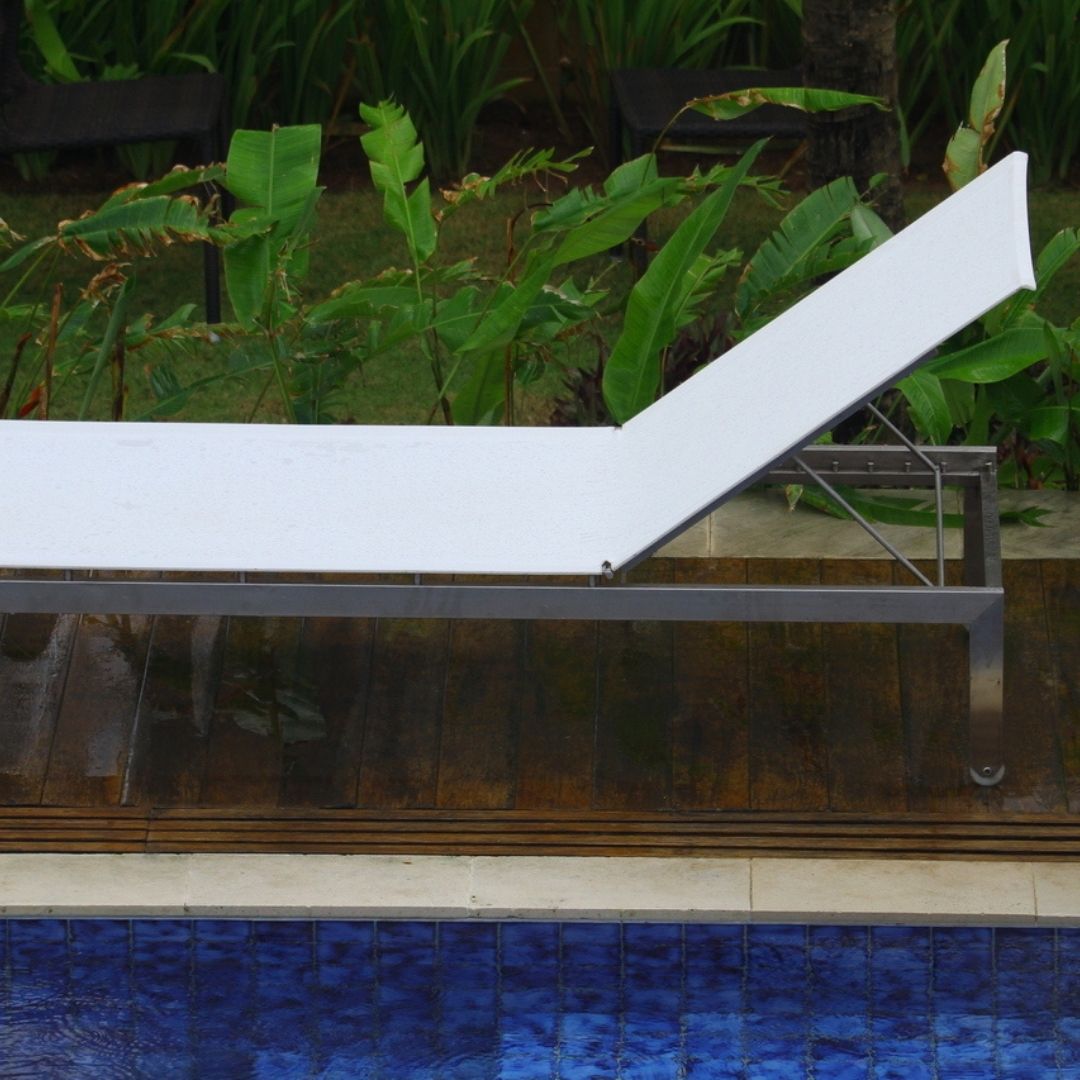 What could be better than enjoying your outdoor living space in a comfortable lounge chair? This outdoor furniture lounge chair features a breathable sling fabric that is perfect for sitting in when you get out of the pool. You'll be able to comfortably relax in this outdoor lounge chair all day long.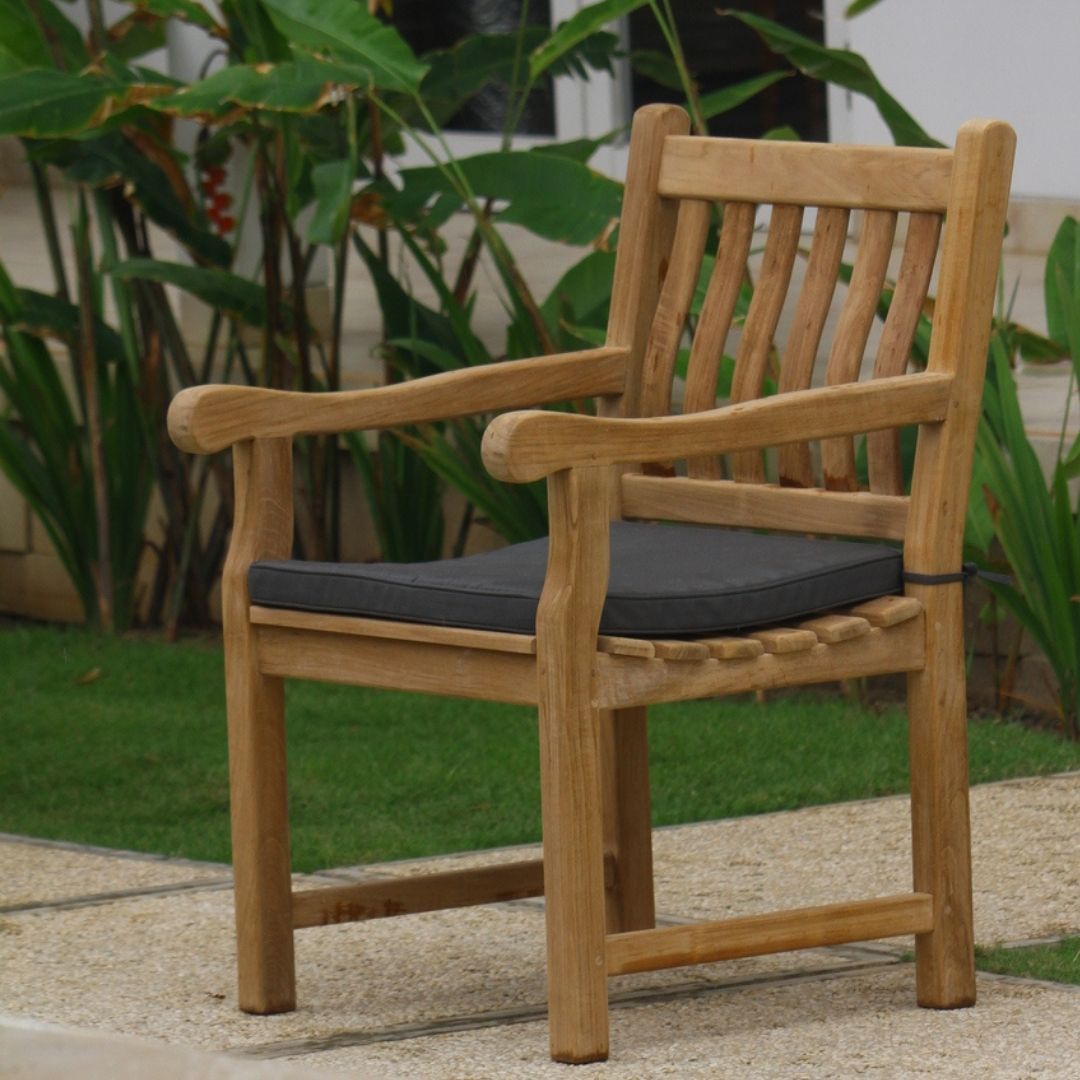 Many people love arm chairs because they not only offer a classic beauty, but they also offer support while sitting, which is great for those with back problems. You can sit comfortably in this chair while relaxing with your friends or family on a warm summer evening. Since it's made from teak wood, it won't crack or warp over time, leaving your outdoor living space as beautiful as ever.
PARTNER WITH AQUATEAK TODAY
AquaTeak offers a dizzying array of the best outdoor teak furniture for your needs. From outdoor dining tables and chairs to outdoor benches, we've got your needs covered. Shop our best outdoor teak furniture online today!