Posted by AquaTeak on 20th Nov 2018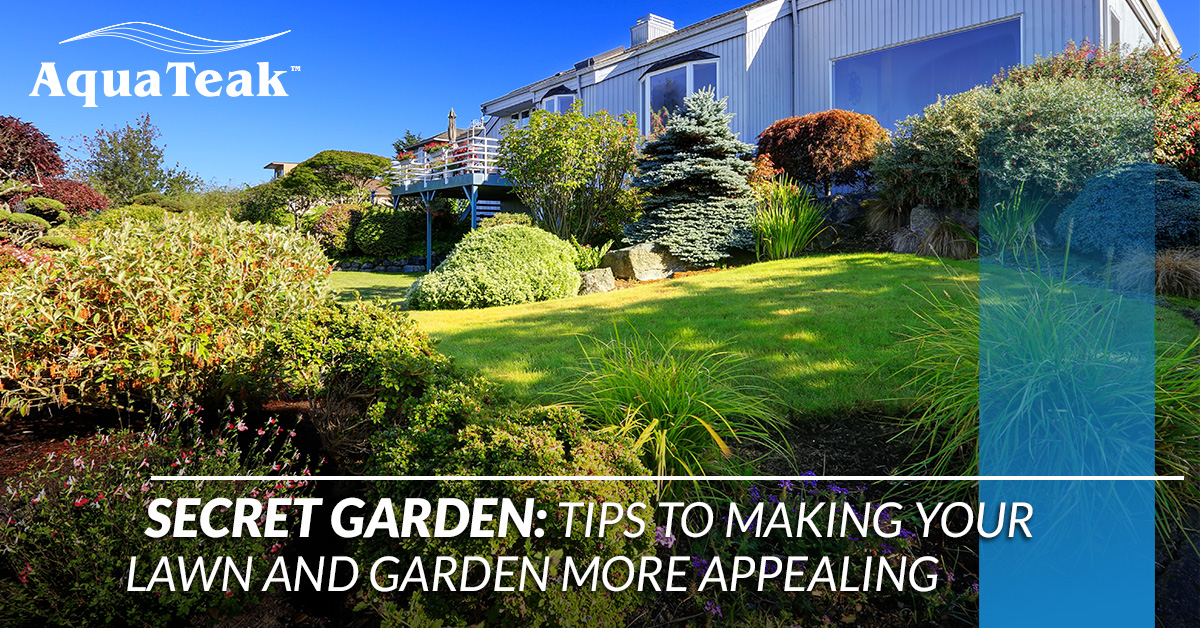 Winter may be creeping in to settle for the next few months, but it is never too early to begin preparing for spring and planning your garden. Creating a beautiful garden space requires much more than a weekend of planting seeds and pulling weeds. To make a garden that is awe-worthy and a place that you can get away requires a lot of foresight and planning. In today's post, we will offer some insight into what you can do to create a magical garden where you can relax among the beauty of nature.
Create a Path
First, you'll need to create a path to get to your garden. Whether yours starts right outside your back door or it is the entryway to acres of tree-dense forest, you'll need to create a path to get to your garden that honors the vegetation that surrounds it. Some people opt for using packed earth, while others decide to lay a cement sidewalk. An in-between option is to create a stone walkway that allows you the ability to wind your way to the garden.
Gazebo or Pergola
Depending on how your garden settles, you may opt for a cement or wooden slab that is home to a beautiful wooden gazebo or pergola. This offers a gorgeous place for you to sit and enjoy the views while you paint, draw, or kick your feet up and relax. If you decide on a gazebo, rain will have little effect on your ability to rest in your garden, and you can even install a firepit and benches to enjoy everything from cool autumn evenings and snowy winter days in. You can plant jasmine or ivy to wind its way up the structures to create an extension to your garden, a secret place away from the rest of the world.
Lighting
Garden lighting options can vary from simple solar path lights to full gazebo ceiling fans or festive lighting. If your lit area is far from your home, the electrical planning should be done by professionals to avoid cords running along your property and the potential for weather damage. Providing lighting in your garden means that you can spend the evenings after sunset listening to the crickets chirp and the early mornings welcoming the birds.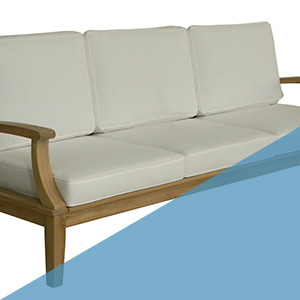 Seating Options
Garden seating options should be both comfortable and durable. All-natural teak wood benches and sofas are a great option because they are both gorgeous and naturally waterproof and weather resistant.
Your secret garden should be a relaxing escape where you can stroll among the flowers or sit and enjoy the quiet splendor of nature. Take a break from the stress of the day and stop to smell the roses or breath in the fresh garden air. When you are shopping for quality outdoor furniture that provides luxury and silent serenity, browse the collection of teak wood furniture at AquaTeak®.