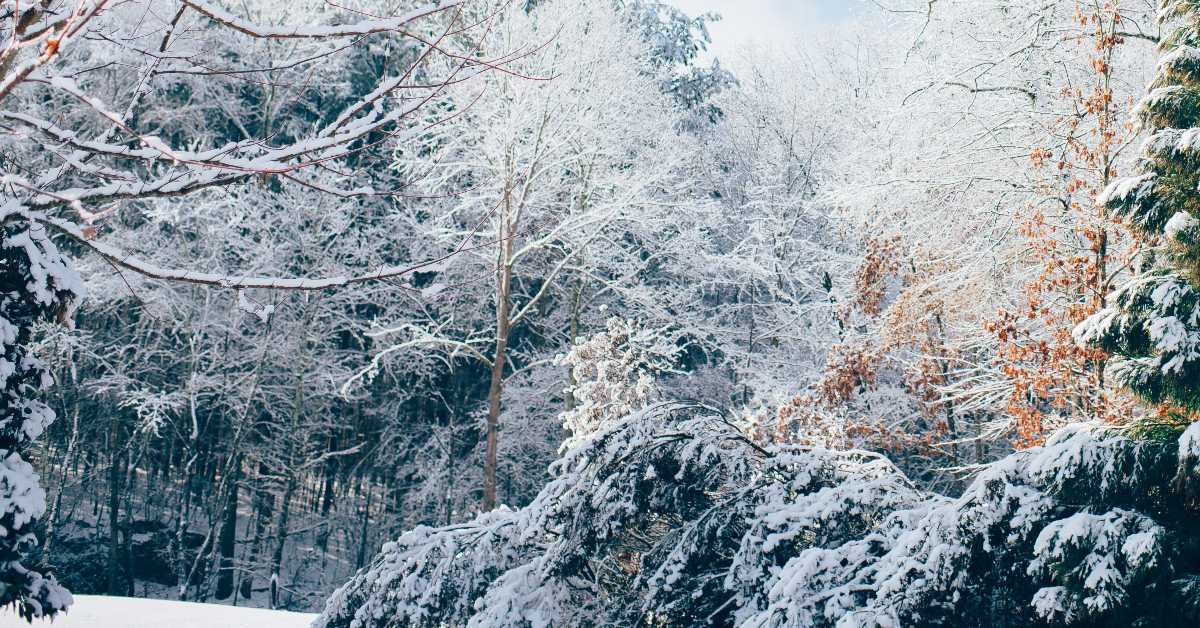 The warm weather is wrapping up and it's time for fall patio cleanup!
With the warm summer days behind us and the fall and winter seasons nearly here, it's time to winterize your outdoor entertainment area and begin preparing your favorite teak patio furniture pieces for the dropping temperatures and inclement weather.
It's bittersweet to say so long to the long days of drinking your morning coffee at sunrise or relaxing with your favorite red with the best company on your patio, but now is the time to hibernate indoors and prep this area for spring's beautiful return.
AquaTeak® is the premier online retailer of sustainable teak wood furniture for every space. Join us in today's post where we dive into the best tips and recommendations for storing and better winterizing your teak outdoor furniture.

Teak For All Seasons
If you're in an area that experiences all four seasons — including fall and winter — where the temperatures plummet and snow is always a part of the forecast, then you'll likely have to think ahead and begin planning on how to prepare your outdoor patio space.
It's vital to take these steps and prepare your outdoor space so you can protect your patio furniture and enhance its longevity for the warm and sunny seasons ahead.
If you have teak patio furniture from AquaTeak, you have outdoor furniture that is made from one of the most durable woods that ages well over time, even after being exposed to some of the harshest elements.
You Can Leave Teak Outdoors!
Teak is a hardy, natural material that can be left outside exposed to moisture, but to keep it in tip-top shape there are a few things you can do to extend its lifespan.
Bring The Cushions In
While AquaTeak's patio furniture comes with waterproof cushions, they're usually small enough to be stored away indoors for the winter months.
Store The Patio Furniture In Another Space
If you'd rather store your teak patio furniture, you can certainly do that! Many people move it into a sunroom, an indoor pool area, the garage, or anywhere you have space. AquaTeak's patio furniture is lightweight and can be easily moved indoors.
Many of our teak outdoor pieces are modular so you could even move a chair into the bathroom or your workout room — it's as stylish as it is functional so the possibilities are endless!
Keep Your Teak Patio Furniture Covered
While teak can be left uncovered, you can choose to cover your teak furniture in the winter. It's integral to cover with a breathable material that allows air to flow. You could cover it with a tarp or there are manufacturers who make outdoor covers for your teak patio furniture that is more aesthetically pleasing.
Provide Shelter For Your Outdoor Teak Furniture
If your patio is partially covered you can move the patio furniture into this area, or if you have a deck where the roof overhangs to provide shelter, you can move the furniture up against and along the house for better protection from the elements.
Clear Any Snow Or Standing Water
Most of the time, snow will melt in direct sunlight and not pile up into your outdoor space. If snow or water (from melted snow or ice) begin to accumulate, it's important to clear your patio or deck just as you would your driveway and walkways.
This keeps the outdoor furniture from prolonged moisture exposure.
Dreaming Of Warmer Weather?
Keep the warm weather dream alive and begin planning your outdoor space for the next spring and summer season. Perhaps you had your eye on AquaTeak's 100% solid wood corn hole set or you need more room that only the AquaSPLENDOR teak furniture set can provide — AquaTeak has you covered!
Browse our complete teak outdoor collection today!