Summer is just around the corner, and that means it's time to start thinking about how to make the most of those long, lazy days! One great way to do that is by investing in some beautiful teak furniture from AquaTeak®. Our furniture is made of the highest-quality materials and is perfect for any outdoor space. Whether you're looking for a new patio table, chairs, poolside lounger, or even games, we have something for you! Keep reading to learn more about how we can help make your summer dreams come true.
Durable and Beautiful Teak Furniture for Your Outdoor Space
Teak is a tropical hardwood that is the best choice for outdoor furniture. It is extremely strong, durable, and water-resistant, making it great in any climate, as well as for both indoor and outdoor use. At AquaTeak, our teak furniture is always made of the highest quality materials and with top-notch craftsmanship. We use only the finest grade-A teak wood, which is eco-friendly, affordable, and offers long-lasting durability and strength.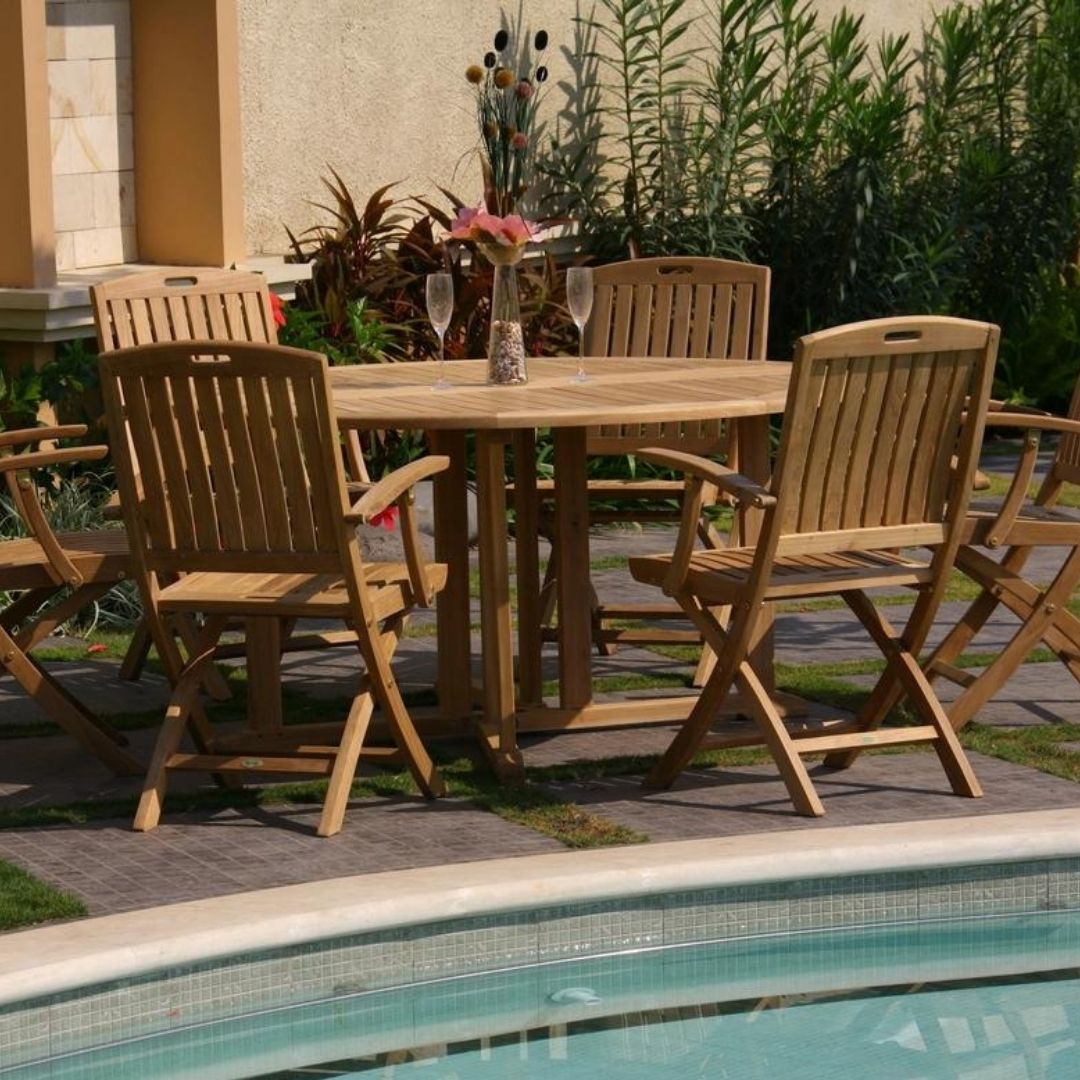 Outdoor Dining Tables
We have a wide variety of teak dining tables that are made for any type of outdoor space. From small, intimate tables for two to large, family-style tables, we have something for everyone! All of our tables are made with teak and other quality materials and are built to last for years to come.
One of our most popular outdoor dining table options includes our AquaINFINITY Small Round Dining Table. This teak table can seat up to six people, folds in half for easy storage, and can accommodate an outdoor umbrella.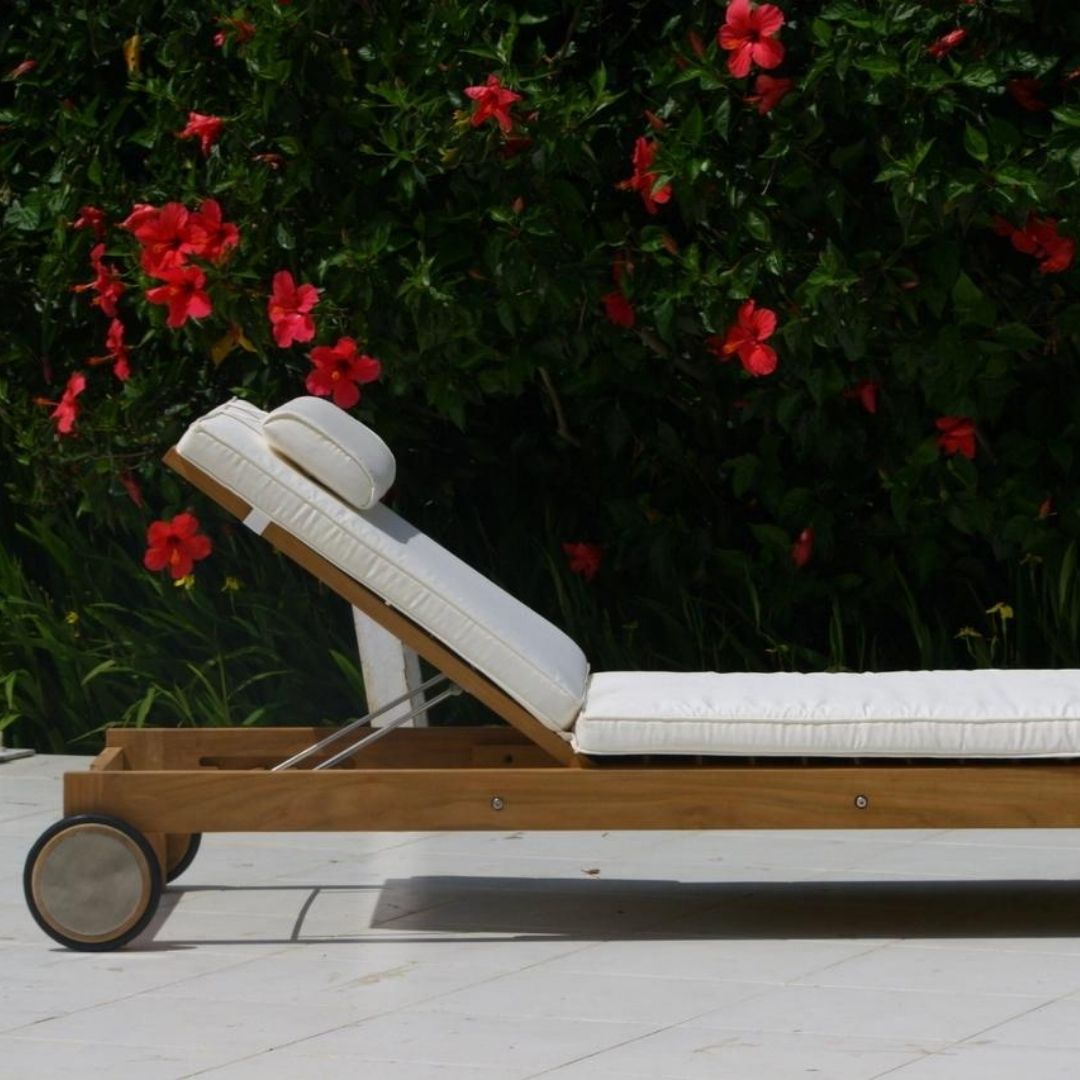 Loungers
If you're looking for a place to relax and soak up the summer sun, look no further than AquaTeak! We have a wide variety of teak loungers and chairs that are perfect for any outdoor area — especially those with a pool!
Our most popular teak lounger option is our AquaCHIQUE™ Lounger. Made from 100% water-resistant teak, this statement-making lounger features an adjustable back for comfort and is on wheels for easy moving.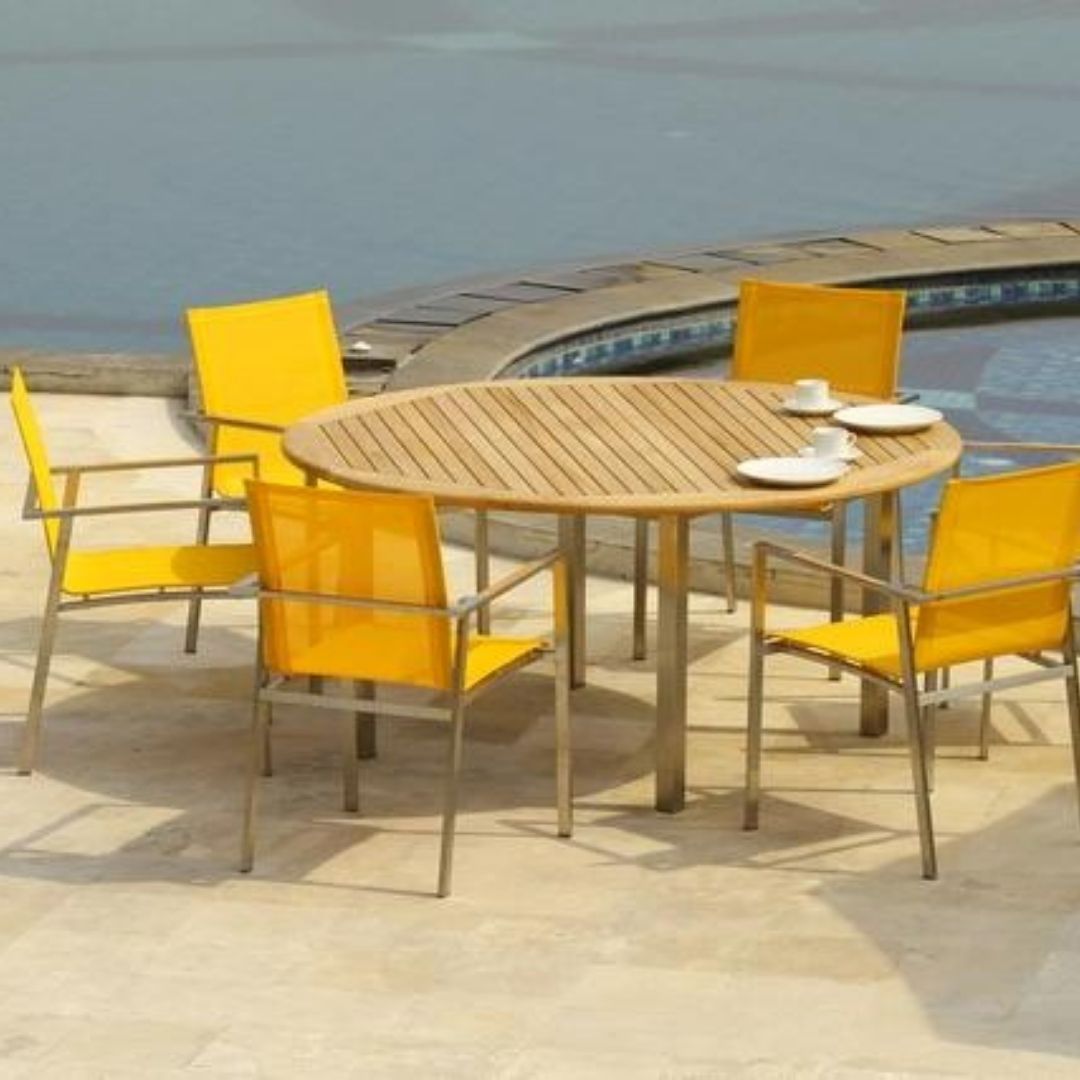 Stacking Chairs
If you're looking for a more compact option for your patio furniture, then stacking chairs will be the ideal choice for you! We offer a variety of teak stacking chairs that are great for smaller outdoor and patio areas.
One of our most popular options is our AquaMODA™ Stacking Sling Chair. This chair is perfect for small spaces and can be easily stored when not in use. What's more, the sling seat is available in four beautiful colors to match your space.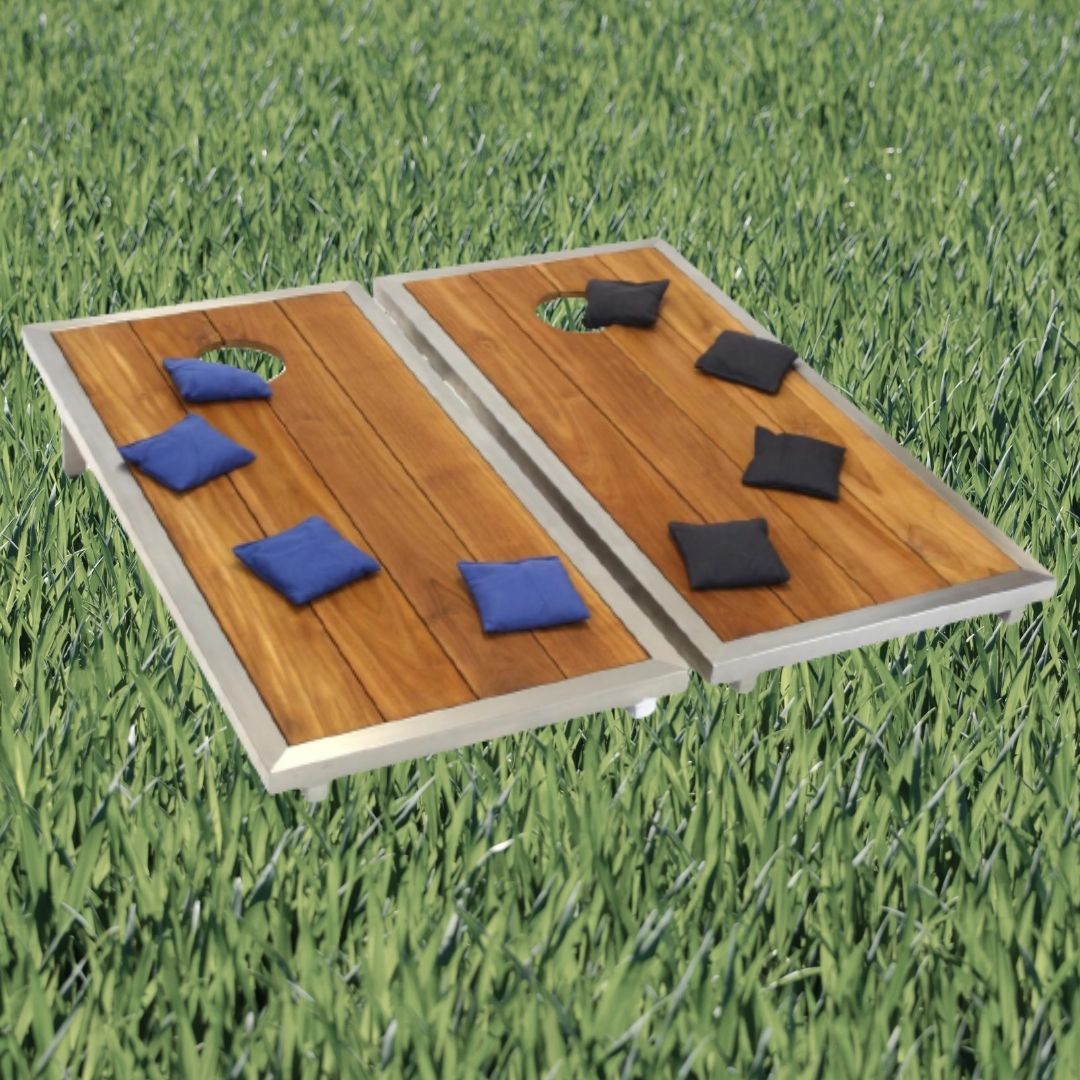 Corn Toss Game
Need a way to entertain your guests this summer? Corn Toss, also known as Corn Hole, is a quintessential game for any outdoor party! This game is great for people of all ages, is a ton of fun, and makes for some friendly competition.
At AquaTeak, we have a durable corn toss game that looks beautiful in any space — our Stellar™ Teak & Stainless Corn Toss Game & Set of Eight Corn Toss Bags. This set features two Corn Toss boards made of teak with a stainless steel frame, as well as four blue and four black bean bags.
As you can see, at AquaTeak, we've got everything you need to make your summer dreams come true! We have a wide variety of beautiful, durable, and affordable teak furniture perfect for any outdoor space. So what are you waiting for? Shop now and get ready for a summer full of fun!