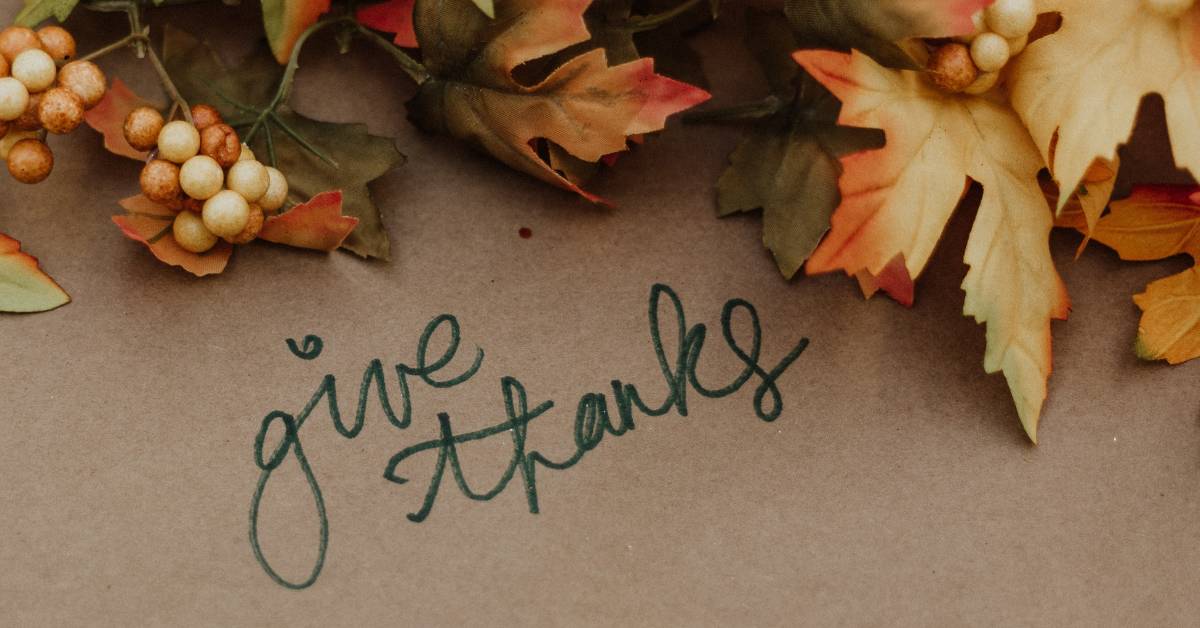 Invite your friends and family to a welcoming feast and comfortable retreat this Thanksgiving holiday!
Thanksgiving — it's the celebration that truly launches the holiday season — are you ready?! If the holidays are the time of year you loathe the most and ignite your stress, why not kick off this season by celebrating Thanksgiving at your house?
Hear us out. It sounds like a lot of work, but it doesn't have to be. Put down your perfectionist hat and reimagine what Thanksgiving could look like. You could cook the turkey while everyone else can be assigned a side dish, drink, or dessert — people are coming to you. You don't have to be out on the road or in the famous Thanksgiving bumper-to-bumper commute — you can hang out, cook, and drink your favorite glass of wine while you're at it.
Worried about the seating arrangements? No worries, we have you covered with the perfect Thanksgiving table!

Teak Tables and Teak Seating
Whether you have a small group of people on your quranteam or you need a table to fit an expansive entertaining guest list, AquaTeak has a broad variety of options for you.
For a thanksgiving table that can comfortably accommodate more than five people and up to eight, shop our AquaMajestic collection, namely the rectangular double extension teak dining table, the oval double extension teak dinner table, or our best-selling reclaimed teak dining table from the AquaVineyard collection. All of these tables pair perfectly with the AquaTrend dining arm and side chair or the AquaZen arm or side chair.
To make this Thanksgiving holiday even more effortless, shop our Molu™ teak slab table and benches for an all-in-one, easy approach to seating.
For smaller groups, AquaTeak has just the teak dining tables that are cozy and intimate, fostering connection and lots of laughter! Our AquaBlend round teak dining table or our AquaInfinity small round teak dining table — tables can beautifully accommodate any of teak chairs, but would look stunning with the AquaTraditional folding arm or side chair or the AquaElite reclaimed teak chair.
Must-Have Thanksgiving Teak Accessories
Now that you have your seating taken care of, it's the little details that can make Thanksgiving more comfortable and easy on you.
While the turkey is cooking, keep your guests entertained with our solid teak cornhole yard game. It's the perfect buffer for hungry guests to get away from the couch and even the kitchen, to play and have fun in the yard.
If you're in an area where it's warm enough to dine outdoors, our large teak lanterns create the best ambiance for shorter days where additional lighting is needed earlier. We also have teak serving trays that are perfect for the kid's table to keep things organized and drinks from falling off the table.
Keep hot dishes easily accessible and elevated from your table with our round or square teak trivet.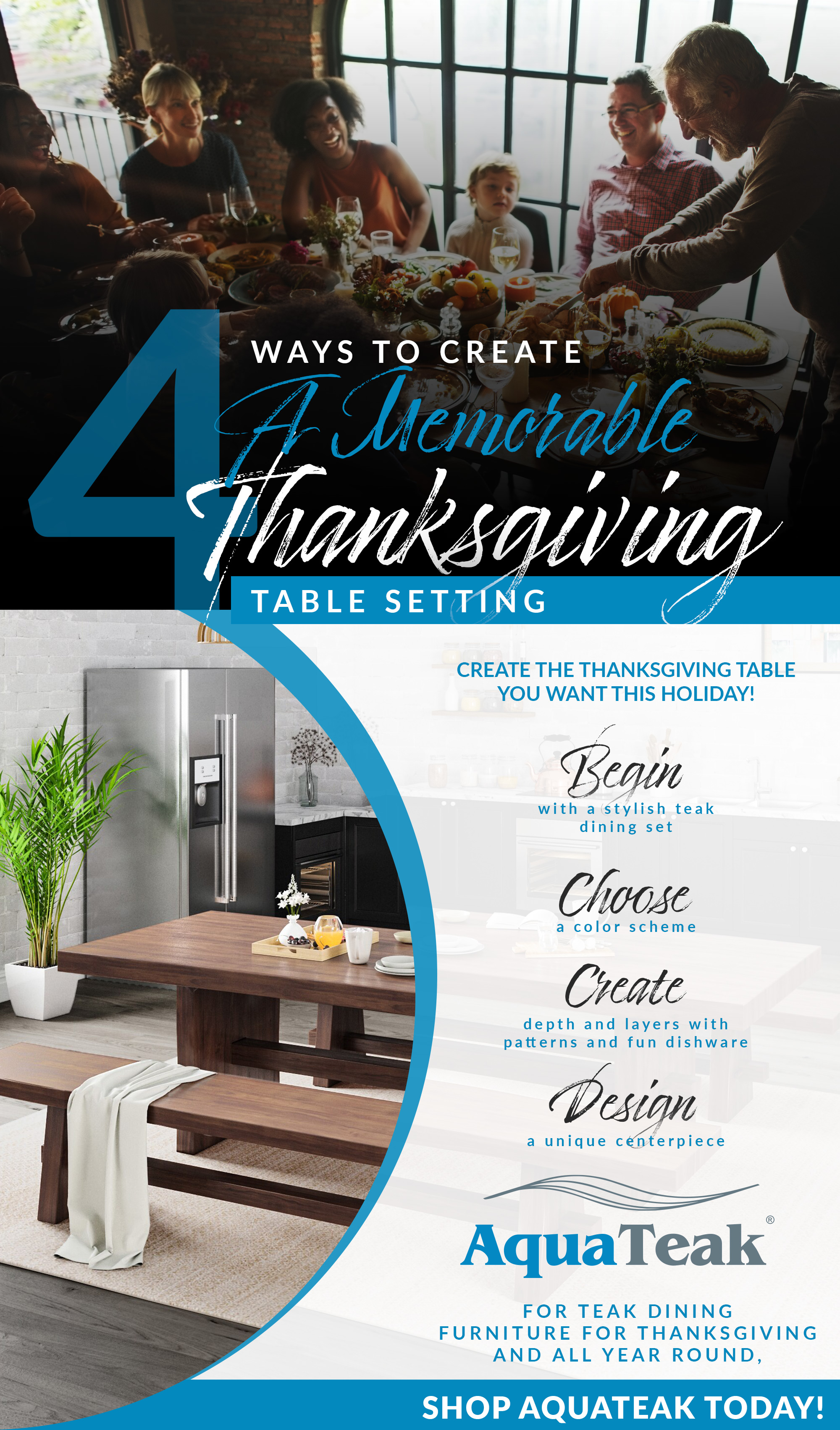 Celebrate In Style With AquaTeak
This is the year where you do Thanksgiving on your terms — all the fun, festivities, and good food and none of the stress the holidays often bring. Collaborate with AquaTeak this Thanksgiving for the best teak furniture and accessories around.
Shop today!