Posted by AquaTeak on 30th Nov 2018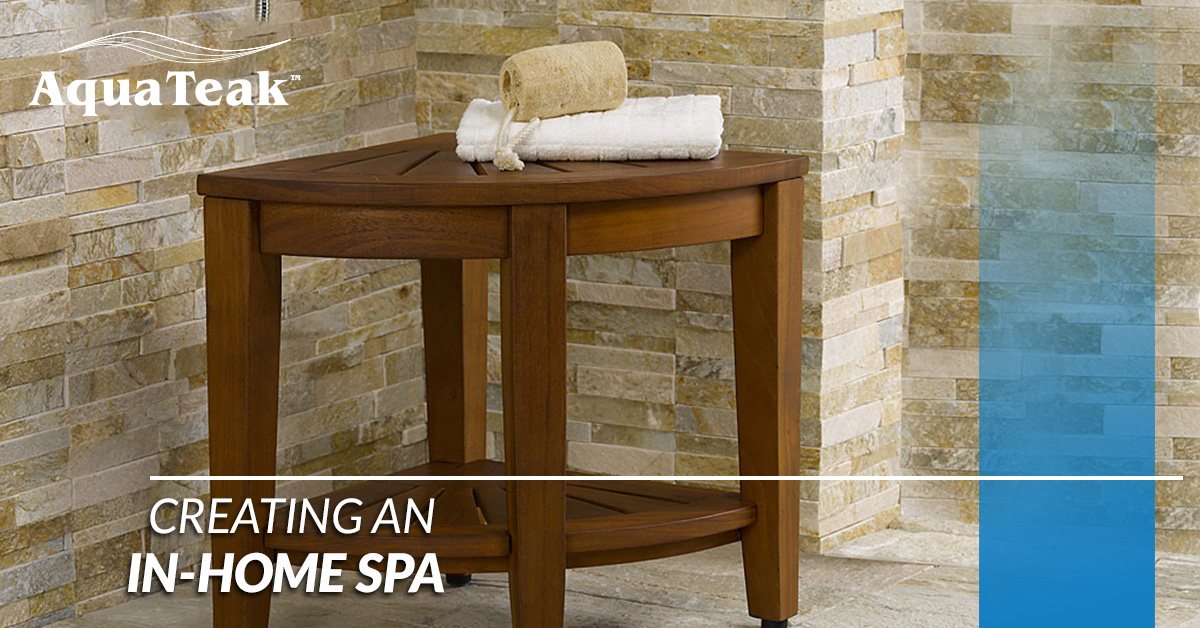 People spend thousands of dollars to visit spas, but why? There is something magically relaxing and soul-deep rejuvenating about taking time for yourself and releasing your body's toxins and letting go of all the stress of the day and life in general. There is something so refreshing about stripping it all down and letting your cares literally melt away. There is little that can compare to the complete relaxation and freedom you can experience at a spa that lasts for hours and even days. Imagine if you could enjoy that splendor anytime you want, without leaving the comfort of your home or paying someone thousands of dollars. Once you are done with your spa experience, you could melt into your bed and leave the world behind.
At AquaTeak®, we believe that you deserve to have the spa you've always dreamed of, at home. That is why we create quality teak wood furniture products to outfit your personal or commercial spa. Here, we will highlight some of the best pieces that you need to create the ultimate luxurious spa.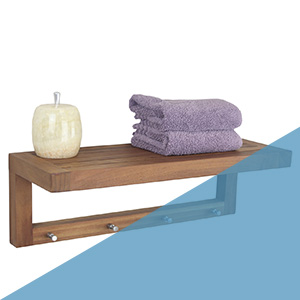 Comfortable seating.
Of course, the first feature of your spa that needs to be addressed is where you will actually do your relaxing. Teak wood shower benches make the perfect wet or dry spa seating options. Its natural water resistant qualities mean that teak benches will not mold, rot, or be otherwise affected by the humidity or sweat produced in the spa. At AquaTeak, we have a variety of teak wood benches and lounge chairs to suit the space of any spa. Whether your personal home spa is a six-foot by six-foot space or you have a full-size spa in your pool house, we have different options to meet your needs.
Custom teak wood flooring.
Typically, spas will choose tile for a wet spa or hardwood for a dry sauna, but with teak wood flooring options, you can have the best of both worlds! When you take advantage of AquaTeak's custom teak wood flooring, you can send your exact measurements and we can cut the teak panels to fit, accounting for corners, curves, and steps.
Storage.
Teak wood storage pieces are the best options for any spa! From teak wood hampers for used towels and robes to towel racks, wall shelves to hold lotions, candles, and other spa essentials, and other storage essentials. The storage options are as limitless as your personal spa space! If your spa is compact, choose a teak wood shower bench with a shelf to address both your seating and storage needs!
Accessories.
As with anything in life, your spa is no exception to the rule that the beauty is in the details. Teak wood accessories such as stacking amenities trays, floor mats, caddies, are perfect for adding the perfect functional accents. The best part about using teak wood accessories in your spa is that they are as water resistant as they are beautiful.
At AquaTeak, our beginnings are in showers and spas. While we may have since branched out to offer teak wood furniture options that are perfect for any space, we desire to be the name of spas everywhere! All of our teak products are original, unique, and handcrafted for the ultimate quality that you deserve. To complete your home spa, shop our entire line of teak wood products today!