Posted by AquaTeak on 24th Nov 2018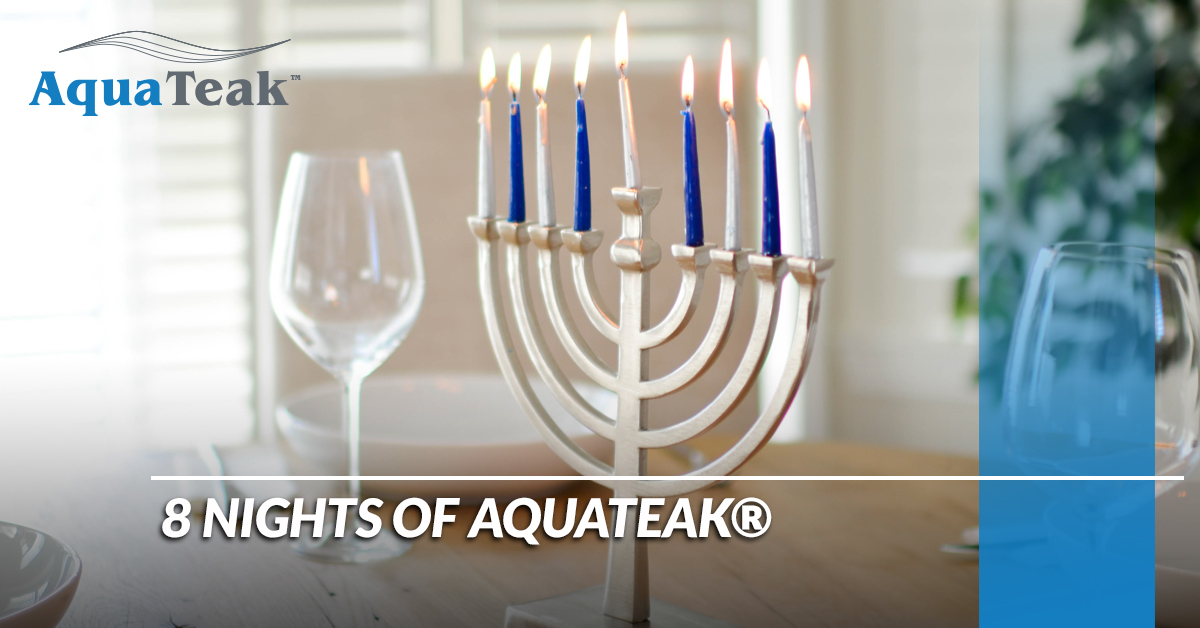 Last year, we presented you with the 12 days of teak furniture holiday gift options, and we are hoping that your loved ones loved them. If it went well, then you are sure to love the updated 2018 edition featuring new products and a different holiday. Hanukkah 2018 comes in early December (2 through 10), so Black Friday is the ideal time to make sure you have your gifts on time. Join us as we offer some Hanukkah decor or gift ideas from AquaTeak®
The First Night of Hanukkah
On the first night of Hanukkah, use the corner bench to hold the menorah and use the shelf with doors to store all of the candle lighting supplies.
The Second Night of Hanukkah
On the second night of Hanukkah, gift your family a teak amenities tray to hold all the gelt — be it coins, chocolate coins, nuts, or other traditional items. Or use the tray to serve latke to all your guests once the candle is lit.
The Third Night of Hanukkah
On the third night of Hanukkah, us the wall shelf with hooks to allow your guests to hang their jackets by your front door and enjoy the celebration comfortably. This teak shelf allows you to store decorations on the shelf and hang jackets and scarves from the hooks.
The Fourth Night of Hanukkah
On the fourth night of Hanukkah, gather around in your comfortable teak chairs and tell stories and reflect on the meaning of Hanukkah. The cushions are available in a variety of colors to match your decor and are able to be used indoors or outside.
The Fifth Night of Hanukkah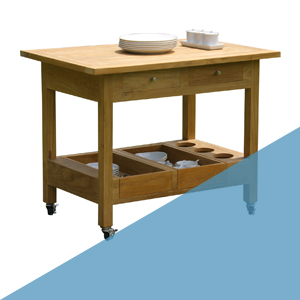 On the fifth night of Hanukkah, use your teak trolley to set up a snack or drink station for guests to enjoy during the scripture reading and festival of lights.
The Sixth Night of Hanukkah
On the sixth night of Hanukkah, use the teak trivet to place the lechem mishneh on for Shabbat celebration with your family.
The Seventh Night of Hanukkah
On the seventh night of Hanukkah, play dreidel on the smooth glass top of the side table. This small side table works well and looks great both indoors and outside.
The Eighth Night of Hanukkah
On the eighth, and final night of Hanukkah, provide plenty of comfortable sitting space on your sofa where you can relax as a family and reflect on this year's Hanukkah and the new year to come.
Whatever your Hanukkah celebrations consist of, it is sure to be full of gathering over food and drink to celebrate the festival. Make sure that your home is guest ready and that you have the perfect gifts to give your loved ones. AquaTeak teak wood furniture is the perfect gift that will last for many holidays to come with little effort to upkeep.
Check out our 2018 AquaTeak catalog for more amazing teak wood products and shop our online store or find us on Amazon.com. Place your holiday order today!
L'Chayim!